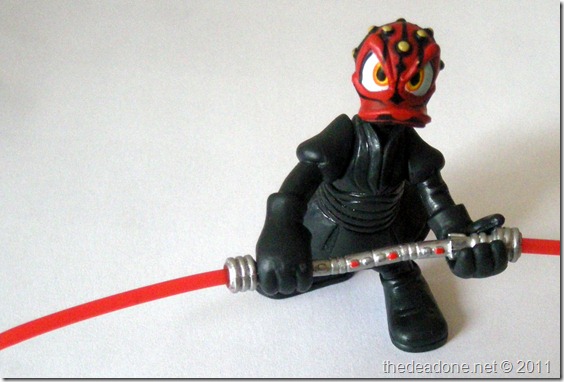 It doesn't look like Emperor Zerg at all!
I'm always disappointed by the shops in Eurodisney. I'm a geek and love good merchandise but most of the stuff seemed really tacky, great for the kids but not for us adult-kids. This year there seemed to be much more Star Wars stuff. There was even a Star Wars chess set, based on the original trilogy to boot. I nearly bought it, except it was too big and expensive and all the boxes seemed to be a bit mashed. They also had these little mash-ups of Disney and Star Wars characters in a few corners.
And this time round we discovered there is an actual book shop in Disney! But only found it as we were leaving, so didn't really see in side. 

Related Posts: